hey y'all!
Wow a quarter million page views!
My thanks to all you great people who made that happen... and a specials greetz to all my new friends. The month of March has seen my work frequent the front page which has lead to some great exposure for my photography, print sales ... and 600 new watchers! I usually get around to thanking those who add me to their watchlist or fav my work, but I'm afraid my message box has been a virtual landslide and I'm currently 12000 thanks you's behind.. so here's a collective glomp for y'all:

~~~~
Most of you know that I am a forest fire fighter by trade ... 18th year! I'm an Incident Commander level 3 and run my own helitack (helicopter initial attack) crew. I work from April until October and my job takes me all over the continent for weeks on end, so you can expect the odd break from my submissions when the fires start to rock.
I just did my annual physical testing today and I'm just a piece of rubber tonight because of it ... at 41, and having smoked since I was 16, my lungs had a tough go of it during the 'shuttle run' today. Good thing I do a lot of hiking and keep my weight down, because otherwise I may not have made it!
When the season gets hot and the fires take me away, it has been my custom to disable all comments on my work. I do this only because I just won't have the time to reply. I've always felt it is important to acknowledge all comments left with my work... and I'm batting about 95% in that department.

So anyway ... when I go back to work on Tuesday, my posts will become less frequent immediately, but generally April is a month of preparation and rural grass fires which don't take me away from home. It'll probably be May before I disable the comments.
I'll still be posting the work I'd like to sell throughout the summer however, since I carry tons of new stuff around on a memory stick and take advantage of internet connections while on the road.
~~~~
I'm in the middle of re-uploading my entire gallery right now ... instead of standard .jpg submissions, my work (deviations) will be in the .png format ... not much larger in file size and
much
better image quality! You'll notice my images will no longer load from top to bottom but rather in a interlaced blurry-to-clear fashion.
I've featured a few more artists below, and there's a new batch of 'Recent Wows' to check out as well. I had a bunch of other things to tell you ... but they're eluding me now so they'll have to wait for the next journal.
Be good to yourselves my friends, and thanks for dropping by!
Skinner

*
alexandre-deschaumes
new to dA! .. nature photographer from France.
~~~~
*
eswendel
a talented Finnish nature photographer
~~~~
`
Paula-Rosa
a brilliant digital artist and dear friend.
~~~~
~
Nullermanden
very cool portraiture - a must watch.
~~~~
~
hilmanfajar
very nice photography from Indonesia.
~~~~
~
4420
A great conceptual and abstract talent.
~~~~
~
Latefor
A very talented nature photog from the USA.
...brand new to dA too!
~~~~
~
tredowski
Digital painter brand new to dA!
~~~~
~
elementality
This nature photog has it goin' on!
~~~~
*
StephanusEmbricanus
An indescribable mixed-media artist. My jaw hit the floor!
~~~~
~
tomaskaspar
incredible American nature photography.
~~~~
*
Alcove
amazing photog... astounding gallery!
~~~~
~
ZeEnigMa
an inspiration to me..
~~~~
~
Slawekgruca
a fantastic conceptualist and illustrator from Poland.
:thumb71345687:
~~~~
~
FrodoK
an amazing painter ... his gallery is a fantasy land!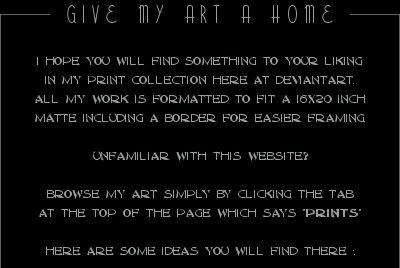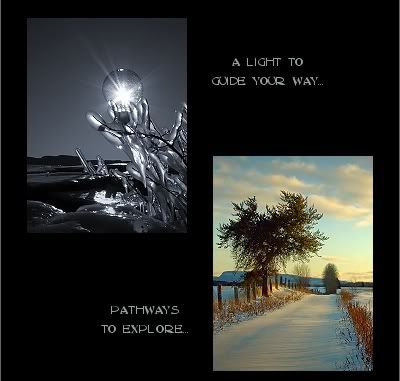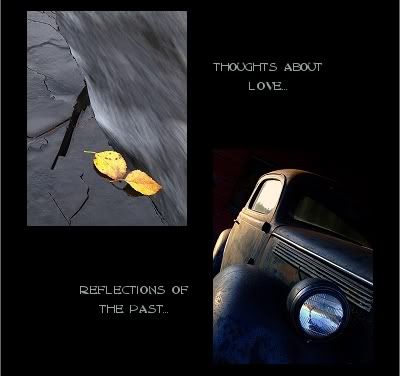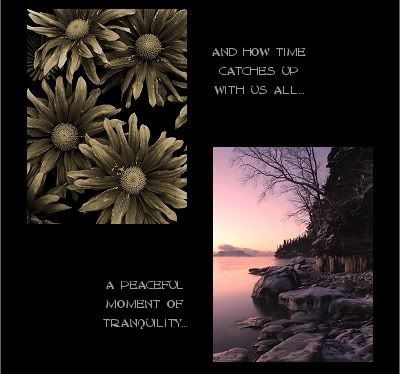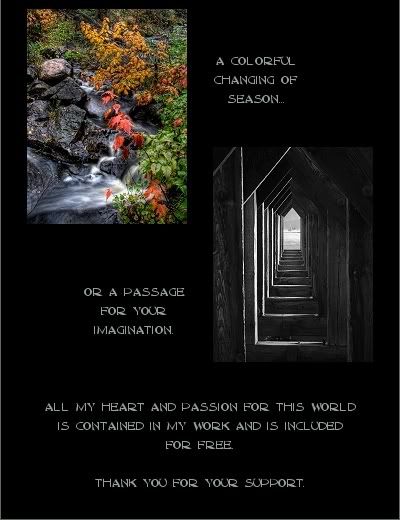 'Winterbridge'