..

Hey everyone! ..didja miss me? ...ahh.. I didn't think so!

.. I was only away from dA for 5 days but it seemed longer for me. I've been incredibly busy with work.. grassfires and red-alerts have kept me from a day off.. I've had one day off in 18 now (that was 9 days ago) and I don't even have one in sight yet. s'ok though! ..finally back to the action and making some overtime pay, so all is well!
I have about 250 messages to reply to in the inbox there and a bunch of new watchers I'd like to say a special thanks and hello to! Also I have yet to get around and see all the great new art on my watchlist.. soon ..very soon.
I've had a few beautiful helicopter rides the past week.. nice to see all the trees budding and rivers swelling from a birds-eye view! Won't be long before I'll be down there in no-man's land living in some swamp for weeks on end.. can't wait! (and I mean that).
I got out this morning with my buddy ~
Curmudgeon75
on a combo nature-urbex shoot before work this morning.. we snuck into an old abandoned grain elevator (for the second time), and this time we DIDN'T get busted! ..that was the only shoot I've been on since I fell in the mountain creek a few weeks ago

Speaking of photography, my business continues to be fairly successful with a new offer to have my photos put into some local tourist brochures. Also I sold a bunch of art-cards and a couple of prints locally this week at two seperate galleries here in Thunder Bay. All the artists at one gallery where my prints hang are doing interviews for a local paper, so I suspect I'll be appearing in that sometime soon. Oh! ..and my 'We Leave Together' photo was sold at a charity auction the other night. So although I ain't gettin' rich yet, at least my name is becoming known around the city.

On a sour note, I was informed of one of my photos posted by someone else on Flickr
[link]
...some people just don't get it... no permission was asked for this blatent act of piracy.. want to frown at this deviant for me? : ~
5an
thanks ~
imroy
for bringing this to my (and many others) attention.
anyway!
Take care my friends.
Love y'all
Skinner
~~~~~
RECENT WOWS:
:thumb31875754:
:thumb27265920:
:thumb25004168:
(if you can't click the thumbs, right-click 'em and 'open link')
~~~~~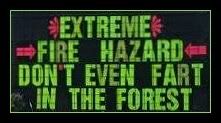 RANDOM DEVIANT
RANDOM DEVIATION
</u>
~~~~~
MY URBAN EXPLORATION PHOTOGRAPHY
Well.. For a month (since April 1st) I've been submitting photos to a new account: ~
CellarDweller
This new foray into a genre of photography completely different from my nature photography has.. artistically speaking.. been an absolute breath of fresh air for me. It's become, in fact, far more challenging and rewarding then I ever would have guessed. I started with rural explorations such as old barns and abandoned farmhouse interiors and branched out into trespassing dangerous old industrial derelict buildings and shooting seedy alleyways at night in the worst parts of town...
I've watched this new account grow on its own and have discovered so many great artists of this genre. So, since I'm very proud of some of these photos and will be devoting much of what little time I have free to this endeavor, I'd like to share a sample of them with you now

Thanks for looking!
~~~~~
MY PRINT STOREFRONT
~~~~~
MY SKINS, ICONS & WALLPAPERS
~~~~~
MY STOCK
~~~~~
the secret
~~~~~
GROUPS I SUPPORT
`ArtistsForCharity ..members donate a print to be sold with all proceeds going to UNICEF.




~ArtForDeviants ..members donate a print to be sold with the proceeds going toward purchasing site-subscriptions for other deviants..

I'm now a member of ~Urban-Explorers & #UrbanExploration ..devoted and completely addicted to sneaking around in abandoned buildings.

Also a proud member of ~GreenDA and #NaturPics-club

.... because the Earth matters

.