Hey everyone!
Again it's been a long time since my last journal update. I've been away for most of the past month working. I had a good time up in some very remote areas... in the past week I finished the job up north of Armstrong, Ontario and traveled to the Sioux Lookout area to burn the slash piles north of there. This worked out very nicely since that is the town where my 6-year-old daughter Lauren lives with her mom. This meant I was able to visit with her at nights while I was back in town

I have some decent fire photos to share from my experiences out there also.
The book cover deal I mentioned in my previous journal has gone through and I'm very excited about it... I thought I'd give you guys and gals a peak at the results: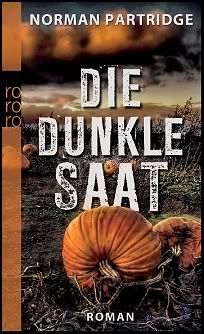 A publishing company has purchased my photo
Beware This Eve
to use as the book cover for the German version of the Norman Partridge novel 'Dark Harvest' which will be available in Germany, Austria, and Switzerland. Once again my thanks go out to ~
hakahanna
for discovering the shot here at dA and doing the preliminary artwork you see here... thank you Hanna!

I also want to send out a huge thanks to my dear friend *
Buble
for actually mailing her oil painting of my daughter to me!:
I can't describe how full of joy I was to receive this precious piece of art... It's hanging above the mantle now where I can see it and be reminded of my precious little girl every day. Thank you Karen ... I haven't forgotten my obligations to you

My prints continue to sell both online and locally and I just want to remind you deviantART members that if you purchase any two of my prints (8x10 or larger), I'll buy you a months subscription ... just note me that you have done so because dA does not reveal the buyers identity. Also could whoever purchased the 16x20 print of 'Faith' contact me? I'm eager to get some feedback as to it's quality at that size since I've only seen an 8x10 of it....thanks!
A bit of contest news: I've picked my three favorites from the submissions to ... We're just waiting on the results from the other judges. I'll be featuring the winner in my journal... to all those who entered: Good Luck!
So I'm miserably behind on my comment replies as usual and I hope you understand .. but I should be around for awhile now and can hopefully catch up soon ... If you've sent me a note in the past month and haven't received a reply it's because I'm currently about 60 notes behind

...those are my first priority! In the meanwhile take care of yourselves and I'll be talking with you soon!
luv y'all!
Skinner
Don't forget to use these great links once and awhile!:
RANDOM DEVIANT
RANDOM DEVIATION
</u>
My latest prints:
</u>
:shop1684753::shop1556613::shop1839367:
:shop1252411::shop1391751:
~~
From my gallery:
</u>
URBAN EXPLORATION
~
CellarDweller
This new foray into a genre of photography completely different from my nature stuff has.. artistically speaking.. been an absolute breath of fresh air for me. It's become, in fact, far more challenging and rewarding then I ever would have guessed. I started with rural explorations such as old barns and abandoned farmhouse interiors and branched out into trespassing dangerous old industrial derelict buildings and shooting seedy alleyways at night in the worst parts of town...
ARTISTIC NUDES
~
skinnernudes
Not a very active account these days, but nonetheless a learning experience and a genre of photography which interests me a great deal. I hope to do more of it soon!
WINDOWS CUSTOMIZATION
~
skinnerstyles
Also not a very active account these days, but it was my original forte and the reason for my username! I used to 'skin' WinXP for use with StyleXP .. also make icons and wallpapers for the desktop.. I still throw the odd wallpaper version of my photos in there. 'Natural Lighting 2 - wallpaper' got a DD last year and has been viewed 30000 times!
STOCK
~
wb-skinnerstock
Some stuff for the community to use .. the 'Suspended Egg' has been used for 45 (at last count) deviations and got a DD a few years ago.
GROUPS I SUPPORT
`ArtistsForCharity ..members donate a print to be sold with all proceeds going to UNICEF.

~ArtForDeviants ..members donate a print to be sold with the proceeds going toward purchasing site-subscriptions for other deviants..

~Urban-Explorers & #UrbanExploration ..devoted and completely addicted to sneaking around in abandoned buildings.

:thumb46375040:
Also a proud member of #NaturPics-club

and #environment .... because the Earth matters