..
quick update before I pass out
I only got about 3 hours sleep last night (musta been too excited) and then drove 9 hours through a slushy rainstorm most of the way today to go get my daughter and bring her home with me.. lucky for me she's also tired, so I tucked her in and am about to do the same for myself. I wanted to answer my messages but did about two and went cross-eyed..
A HUGE busy day for
Lauren
and I tommorrow: according to her "We have to go play daddy!...
Lots!
"

...she's here with me now...Oh God I'm happy. g'nite..

...end update
~~~~~

A light journal this time.. nothing serious or political like my last one. I would like to thank all those who weighed in during that VERY heavy debate.. So cool that so many could passionately express opinions without getting out of hand.
Big news for me is my daughter and the love of my life
Lauren
is coming to visit me for March break!
..I'm driving up to Sioux Lookout (where she lives with her mom) tommorrow morning to get her and
I could not be happier. At 4 years old, the world is a magical place for her, and I just love the way she makes me a 'kid' every time we get together.. She loves to go hiking with her dad

I'm doing the soundtrack for another upcoming live theatre production and am currently working on sound bytes.. If any of you know of a bottomless well of sound effects hiding out there on the web, please let me know! ...I've already perused dozens of 'free' sound sites, but can use some harder to find stuff!
I was very flattered to have the offer of my very own (solo) gallery showing this summer here in Thunder Bay!.. I'm currently looking into a framing grant so I can put together 10 or so framed 16x20's and 20 8x10's for display.
The
2006 Photography Olympics
is coming along just great and I want to thank the whole community for making it a success up until now.. read on for contest news...
Be good to yourselves..
love y'all
Skinner
~~~~~
Some lesser known photos of mine buried waaaay back in my gallery:




..and a few from my scraps gallery:
:thumb19239901: :thumb11249947: :thumb25561616:
~~~~~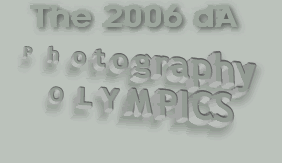 CONTEST NEWS - MARCH 10
</b>
The
2006 Photography Olympics
continues to roll along.. We've got
99
entries so far and it looks like we're going to shatter the 100-entry goal! I could not be more pleased with the diversity and quality of the entries.

YOU'VE GOT 5 DAYS TO GET YOUR ENTRIES IN!!
I hope all the photogs out there are giving thought to the contest when they're out with the camera

..C'mon out and represent your country!
STILL ACCEPTING ENTRIES UNTIL MARCH 15
Please read the contest rules, submission guidelines, and FAQ before you enter
The Judges (other than myself from Canada):
*
horai
(UK), *
Ellygator
(USA), ~
BeyondTheHorizon
(Denmark), and ~
billsabub
(Japan)
These judges have all agreed to contribute to the winnings in this contest.. great people and great supporters of art and the dA community!
~~~~~
RECENT WOWS:
:thumb3269457:
:thumb29631320:
:thumb29480811:
(if you can't click the thumbs, right-click 'em and 'open link')
~~~~~
Check out
MY PRINT STOREFRONT
and help a hungry artist!
well ok...I'm not hungry but still would appreciate it greatly

~~~~~
MY SKINS, ICONS & WALLPAPERS
I've be kicking out some desktop wallpapers (1280x1024) made from some of my prints ...
the lightbulb wallpaper got a DD the other day!.. w00t!
~~~~~
MY STOCK
~~~~~
the secret
~~~~~
GROUPS I SUPPORT
`ArtistsForCharity ..members donate a print to be sold with all proceeds going to UNICEF.




~ArtForDeviants ..members donate a print to be sold with the proceeds going toward purchasing site-subscriptions for other deviants..

I'm now a member of ~Urban-Explorers ..devoted to sneaking around in abandoned buildings.

Also a proud member of ~GreenDA and #NaturPics-club

.... because the Earth matters