..

Hi folks!
A few moments to enjoy online again.. thats getting to be a rare event for me of late. I sneak a minute here and there, but my mind is straying more and more from photography to firefighting.
I had my first overnighter of the season when we had a 3 hectare fire up north near Armstrong, Ontario along the CN railway 3 days ago. We were sitting on red alert 250 km away in Thunder Bay when the fire broke out and we got dispatched via our initial attack helicopter, an A-star B2.
The flamefront had been knocked down by a pair of CL415 water bombers before we got there, but the fire was still contentous. We had some very tough hiking with hundreds of pounds of suppression equipment through blowdown (wind-damaged forest) to get from our LZ to our water source , a swampy little grass-hole barely deep enough to pump out of.
After working well into dark and getting a handle on the fire, we set up camp and spent a very cold wet and short night in our tents. A 15-hour shift the next day and the fire was completely UCO (under control) I ended up running a chainsaw for most of the day cutting trail through the thick bush since my sawman wasn't back to work yet.. thats always been my passion leftover from my days as a lumberjack in my twenties.
Luckily my crew was released from the show (I was not the fireboss on this one) and we drove back to Thunder Bay that evening.. I was completely zonked but had to go back to alerts on the base the next day. I get the weekend off and can't wait! ..after only 3 days off in a month I'm more than ready to just chill and maybe swill a few cold ones!

So! ..on a different note.. after keeping my new account relatively low-key for a month I've decided to share with you my new endeavors into the field of urban photography. Some of my friends are already aware of these new photos and I want to send out a special thanks to them for their incredible support and constructive critisism as I continue to learn and wrestle with this particular field of photography.. I've a long way to go, but feel I've made significant progress in improving some of these new techniques (particularily night-shooting). Please keep in mind I'm still new to the genre though and need some honest input.. I've put together a mini-gallery of some of the best from ~
CellarDweller
and would love to know what you think

Take care my friends.
Love y'all
Skinner
~~~~~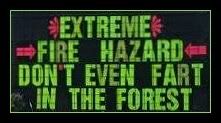 RANDOM DEVIANT
RANDOM DEVIATION
</u>
~~~~~
MY URBAN EXPLORATION PHOTOGRAPHY
Well.. For a month (since April 1st) I've been submitting photos to a new account: ~
CellarDweller
This new foray into a genre of photography completely different from my nature stuff has.. artistically speaking.. been an absolute breath of fresh air for me. It's become, in fact, far more challenging and rewarding then I ever would have guessed. I started with rural explorations such as old barns and abandoned farmhouse interiors and branched out into trespassing dangerous old industrial derelict buildings and shooting seedy alleyways at night in the worst parts of town...
I've watched this new account grow on its own and have discovered so many great artists of this genre. So, since I'm very proud of some of these photos and will be devoting much of what little time I have to this endeavor, I'd like to share a sample of them with you now

Thanks for looking!
~~~~~
MY PRINT STOREFRONT
~~~~~
MY SKINS, ICONS & WALLPAPERS
~~~~~
MY STOCK
~~~~~
the secret
~~~~~
GROUPS I SUPPORT
`ArtistsForCharity ..members donate a print to be sold with all proceeds going to UNICEF.




~ArtForDeviants ..members donate a print to be sold with the proceeds going toward purchasing site-subscriptions for other deviants..

I'm now a member of ~Urban-Explorers & #UrbanExploration ..devoted and completely addicted to sneaking around in abandoned buildings.

Also a proud member of ~GreenDA and #NaturPics-club

.... because the Earth matters

.