..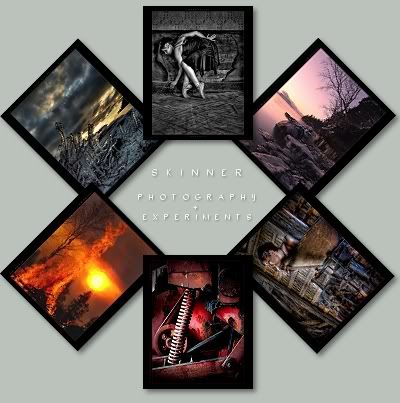 .
. :thumb14417406:
.
.
. :thumb43017397:
.
.
.
.
. :thumb41232779:. :thumb29643561:
.
.
.
.
:thumb42699477:.
.
.

Hey y'all!
First.. let me just say how deeply appreciative I am for all the continued support for my photography from my watchers and dear friends!

Its been almost 3 months since I've updated my journal .. 3 extremely long months of firefighting here in Northern Ontario.
I don't even know where to begin .. the places I've been .. the things I've seen and done. Fire season was intense and exciting. Lots of action and accomplishment. So many beautiful outdoor treasures discovered. If ever there was a job MADE for me.. it has to be the one I have.. its amazing how fulfilling and satisfying it is to wake up and WANT to go to work!
I still have another couple of weeks left in the season, and right now I'm working 10-hour days doing a land-rehabilitation project.. guiding machinery into the bulldozer lines we established around the many large fires we had around here in September. We're using excavators to pull the dozer piles back where they came from and reclaim any small waterways which were disturbed.
At the same time I'm rehearsing for a large role in this years Capitol Players production of "A Field of Screams", a halloween 'haunted hayride' we put on every year at Belluz Farms outside of town. This year I play the main 'hero' character who guides the ride and its occupants through a high-demon's nightmare realm

...we'll be devoting the next couple of weekends to thirty shows over six nights!
Also I've been devoting all my spare time to my new lover.. an absolutely wonderful lady who seems to understand my hectic life more than most. I met her online while I was away at our forward-attack base.. and it turns out she only lives a couple of blocks away! I know she'll read this so I just want to thank her for being so completely wonderful to me....

Debbie!
Photography (and dA) has taken second seat with all this stuff going on and only a scarce few hours a week to devote to it.. thus I had been disabling the comments on many of my recent photos for lack of time to reply.. but all that will change in November and I can't wait to get back on the dA scene again! I want to hold a few photo contests this winter so if any of you are interested in participating (judging, promoting etc.) send me a note! I also want to start featuring other artists in my journal again so look for the new and improved 'Recent WOWS' section and maybe some artist feature/interviews in the near future!
In the meanwhile..be good to yourselves,
Love y'all
Skinner
~~~~~
RANDOM DEVIANT
RANDOM DEVIATION
</u>
~~~~~
MY PRINT STOREFRONT
latest prints:
:thumb33739321:
:thumb31098848: :thumb31040348:
~~~~~
MY URBAN EXPLORATION PHOTOGRAPHY
~
CellarDweller
This new foray into a genre of photography completely different from my nature stuff has.. artistically speaking.. been an absolute breath of fresh air for me. It's become, in fact, far more challenging and rewarding then I ever would have guessed. I started with rural explorations such as old barns and abandoned farmhouse interiors and branched out into trespassing dangerous old industrial derelict buildings and shooting seedy alleyways at night in the worst parts of town...
~~~~~
MY SKINS, ICONS & WALLPAPERS
~~~~~
MY STOCK
~~~~~
the secret
~~~~~
GROUPS I SUPPORT
`ArtistsForCharity ..members donate a print to be sold with all proceeds going to UNICEF.




~ArtForDeviants ..members donate a print to be sold with the proceeds going toward purchasing site-subscriptions for other deviants..

I'm now a member of ~Urban-Explorers & #UrbanExploration ..devoted and completely addicted to sneaking around in abandoned buildings.

Also a proud member of #NaturPics-club

.... because the Earth matters

.