Hi Y'all!
Great news! .. I've contacted five of my oldest dA buddies to be judges for a new photo contest (with very generous prizes) called the
2006 Photography Olympics
! A chance to represent your country as contestants compete to draw tourists to their respective countries.. check out the main contest page here:
2006 Photography Olympics
for everything you need to know!... Get in!
Judges to this point are (other than myself):
*
horai
(UK), *
Ellygator
(USA), ~
BeyondTheHorizon
(Denmark), and ~
billsabub
(Japan)
These judges have all agreed to contribute to the winnings in this contest.. great people and great supporters of art and the dA community!

~~~~~
Some landmark dA events happened for me in the past week:
50,000 pageviews, 1000 watchers, and 3 years on dA (Feb 10) ... the first two landmarks happened rather suddenly the other day when my 'Natural Lighting 2' photo made the front page.. suddenly the message centre was flooded and I picked up 100 watchers and 3000 page hits in 6 hours! ..very flattering..and I just want to offer my sincerest thanks for all your support!

Hey! ...have you guys seen the worlds most valuable photograph?
Entitled "The Pond-Moonlight" by Edward Steichen .. this photo was taken over a hundred years ago and was recently sold at auction for 2.9 million dollars! read the story :
[link]
Anyway..love y'all! ..be good to yourselves.

WB
~~~~~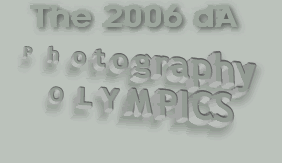 The Olympics are on! Check out the main page for the
2006 Photography Olympics
! You KNOW you want to compete!

~~~~~
RECENT WOWS:
(if you can't click the thumbs, right-click 'em and 'open link')
...tell 'em I sent ya!
~~~~~
Check out
MY PRINT STOREFRONT
and help a hungry artist!
well ok...I'm not hungry but still would appreciate it greatly

~~~~~

MY SKINS, ICONS & WALLPAPERS

I've be kicking out some desktop wallpapers (1280x1024) made from some of my prints ...
try out my best style for WinXP (using StyleXP) :
EVERAFTER v4
..and the icon packs that go with it!
~~~~~

MY STOCK

I was really pleased and honored a few weeks ago to have one of my old stock pieces receive a Daily Deviation! Thank you goes out to ~
Kyndelfire-stock
and !
radioPooh
! The image has been used 26 times (that I'm aware of...check most of them out here..
[link]
~~~~~
GROUPS I SUPPORT


`ArtistsForCharity ..members donate a print to be sold with all proceeds going to UNICEF.






~ArtForDeviants ..members donate a print to be sold with the proceeds going toward purchasing site-subscriptions for other deviants..





~GreenDA .... because the Earth matters