..
I just want to take a moment here and talk about the theft of art. Yesterday I was informed of yet another rip of my photos.. there seems to be a plague of this stuff going on out there on the big bad internet. Unfortunately there is not a whole lot one can do about these things.. even if legal pursuits are successful, they are an expensive endeavor and often not worth the hardship..
My good friend Bernie (`
foureyes
) has recently encountered a huge theft of his art when one of his photos was actually used for the cover of a hard-cover book by a major publishing house :
[link]
.. best of luck with your fight Bernie!
I have been 'ripped' many times in the past, both as a photographer and before that as an application skinner. Although I'm quite certain nobody has profitted largely from my art, it is still offensive.. one tends to feel victimized ..not pleasant at all.
I am disgusted by this latest mass-rip :
[link]
.. I may have to start watermarking all my images.

If you haven't heard about this yet, a fairly extensive list of offended artists from dA is available here:
[link]
... apparently many complaints were directed toward the offending host-site and all the rips were taken down.
My sincerest thanks go out to the people who took action here ... and in particular I'd like to thank `
WaitingForTheWorms
, !
Purification
, and ~
environaut
for alerting me to the situation in the first place.
Be well my friends.
Love y'all.
Skinner
~~~~~
RECENT WOWS:
:thumb32788748:
:thumb32265632:
(if you can't click the thumbs, right-click 'em and 'open link')
~~~~~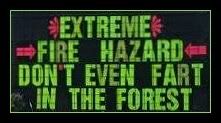 RANDOM DEVIANT
RANDOM DEVIATION
</u>
~~~~~
MY PRINT STOREFRONT
latest prints:
~~~~~
MY URBAN EXPLORATION PHOTOGRAPHY
~
CellarDweller
This new foray into a genre of photography completely different from my nature stuff has.. artistically speaking.. been an absolute breath of fresh air for me. It's become, in fact, far more challenging and rewarding then I ever would have guessed. I started with rural explorations such as old barns and abandoned farmhouse interiors and branched out into trespassing dangerous old industrial derelict buildings and shooting seedy alleyways at night in the worst parts of town...
~~~~~
MY SKINS, ICONS & WALLPAPERS
~~~~~
MY STOCK
~~~~~
the secret
~~~~~
GROUPS I SUPPORT
`ArtistsForCharity ..members donate a print to be sold with all proceeds going to UNICEF.




~ArtForDeviants ..members donate a print to be sold with the proceeds going toward purchasing site-subscriptions for other deviants..

I'm now a member of ~Urban-Explorers & #UrbanExploration ..devoted and completely addicted to sneaking around in abandoned buildings.

Also a proud member of ~GreenDA and #NaturPics-club

.... because the Earth matters

.