..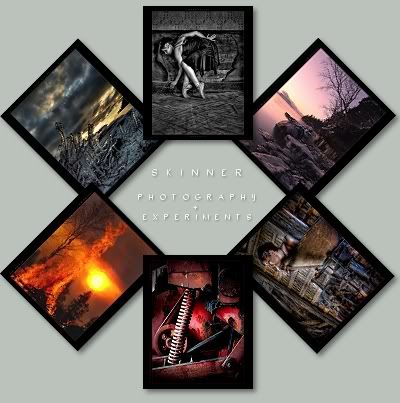 Hey y'all!
Wow! .. back and participating again at dA, my favorite online community. I've missed SO much great art this past half-year and am having a ball discovering it just now! There is just loads of talent out there..truly inspiring

I'm about to hit the ol' 100,000 pageview mark.. never thought I'd see the day! .. the support for my photography has been wonderful and I thought I'd celebrate that landmark with a visit to each and every one of my watchers to check out their art and say hello.. a re-connecting of sorts. I've covered about 100 of you so far starting with my long-time watchers and friends and look forward to seeing the rest of you soon! To any of you with 1000+ watchers I'd highly recommend it.. to understand the people who view your art... to humble yourself... and most of all to express your appreciation for all the great art and artists out there.
Along the way, I've discovered some fantastic new talent here at dA and plan to be highlighting some fine artists very soon!
My daughter is now back with her mom after a great 2-week visit.. was so nice to spend my days with her.. she's growing like a weed! .. and blossoming like a beautiful flower

My girlfriend and I are repainting the inside of my house in preperation of her moving in. I'm letting her have her way with that because she's insisted I need a 'woman's touch' there. I think the only 'woman's touch' I need is... well ... hehe.. I digress.
I've done three photo shoots in the past four days and feel good about starting to take that hobby/business more seriously again .. I'll be updating my available prints soon both here (Carol) and locally in the art galleries.. and as soon as I figure out how.. I'll see about putting together my first calender!
Anyway..thanks for dropping in.. and I'll see you soon in
your
gallery!

In the meanwhile, be good to yourselves and those around you!
Skinner
.
. :thumb14417406:
.
.
. :thumb43017397:
.
.
.
.
. :thumb41232779:. :thumb29643561:
.
.
.
.
:thumb42699477:.
.
.
~~~~~
RANDOM DEVIANT
RANDOM DEVIATION
</u>
~~~~~
MY PRINT STOREFRONT
latest prints:
:thumb33739321:
:thumb31098848: :thumb31040348:
~~~~~
MY URBAN EXPLORATION PHOTOGRAPHY
~
CellarDweller
This new foray into a genre of photography completely different from my nature stuff has.. artistically speaking.. been an absolute breath of fresh air for me. It's become, in fact, far more challenging and rewarding then I ever would have guessed. I started with rural explorations such as old barns and abandoned farmhouse interiors and branched out into trespassing dangerous old industrial derelict buildings and shooting seedy alleyways at night in the worst parts of town...
~~~~~
MY SKINS, ICONS & WALLPAPERS
~~~~~
MY STOCK
~~~~~
the secret
~~~~~
GROUPS I SUPPORT
`ArtistsForCharity ..members donate a print to be sold with all proceeds going to UNICEF.




~ArtForDeviants ..members donate a print to be sold with the proceeds going toward purchasing site-subscriptions for other deviants..

I'm now a member of ~Urban-Explorers & #UrbanExploration ..devoted and completely addicted to sneaking around in abandoned buildings.

Also a proud member of #NaturPics-club

.... because the Earth matters

.