..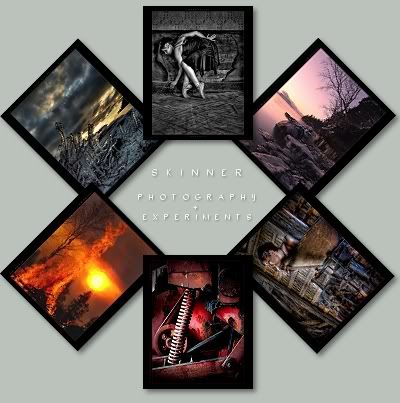 A quick journal to say things are just fine around here.. between renovating the inside of my house, moving my lady in, and Christmas preparations, I've still managed to enjoy my photography somewhat and have been out on a few shoots lately... as you've probably noticed from my posting spree..
well I decided to cut the submitting down to a photo every three days or so.. only because I think most of the folks who view my photos are missing alot of them.
I'm working on getting a calendar together but time is still kinda limited so it may not be in time for the New Year.. oh well .. I'm still gonna buy a copy

I've made a few more of my recent shots available as prints with more to come..
oh yeah! .. and since I've been cruising around so many galleries lately, I decided to continue with my 'recent wows' feature. Also I plan to host the 2007 Photography Olympics .. the last contest (back in March) was a great success, so the next one will be bigger and better with 'events' or categories of photography, and include more judges .. should be fun, so look for the contest announcement in the new year!

I wanna express my thanks to all who've been checking out my photos lately.. your support is greatly appreciated amigos!
Love y'all!
Skinner
~~~~~
RECENT WOWS
.
.
.
:thumb43724151:. :thumb44269717:.
.
.
.
.
.
.
.
:thumb31546353:.
.
.
. :thumb42924535:.
.
~~~~~
RANDOM DEVIANT
RANDOM DEVIATION
</u>
~~~~~
MY PRINT STOREFRONT
latest prints:
:thumb43444312:
:thumb42699477:
:thumb41893906:
~~~~~
MY URBAN EXPLORATION PHOTOGRAPHY
~
CellarDweller
This new foray into a genre of photography completely different from my nature stuff has.. artistically speaking.. been an absolute breath of fresh air for me. It's become, in fact, far more challenging and rewarding then I ever would have guessed. I started with rural explorations such as old barns and abandoned farmhouse interiors and branched out into trespassing dangerous old industrial derelict buildings and shooting seedy alleyways at night in the worst parts of town...
~~~~~
MY SKINS, ICONS & WALLPAPERS
~
skinnerstyles
~~~~~
MY STOCK
~
wb-skinnerstock
~~~~~
the secret
~~~~~
GROUPS I SUPPORT
`ArtistsForCharity ..members donate a print to be sold with all proceeds going to UNICEF.




~ArtForDeviants ..members donate a print to be sold with the proceeds going toward purchasing site-subscriptions for other deviants..

I'm now a member of ~Urban-Explorers & #UrbanExploration ..devoted and completely addicted to sneaking around in abandoned buildings.

Also a proud member of #NaturPics-club

.... because the Earth matters

.