hey y'all!
I just got back into town from a Forest Fire Division Supervisor workshop I attended in Dryden, Ontario last week. It was a real blast to meet up with a few dozen of my fellow veteran fire fighters again and swap old war stories.

My time at dA has been limited of late. I've carried a bit of my last journal over (below) which explains why.
The weather has seen a bit of everything lately and winter still clings to the shore of Lake Superior outside my window. The geese are back though, and the odd tidbit of grass is starting to show. Still things look drab and not very exciting for photography yet. That suits my busy schedule, though, so I'm actually very upbeat about the whole changing of seasons!
~~~~
I want to showcase the fifth painting done of one of my photos! ~
gillianlee
did a great job with this painting based on my 'Reach for a Summer Sky' photograph:
Thanks Gillian... it's beautiful!

~~~~
Most of you know that I am a forest fire fighter by trade ... 18th year! I'm an Incident Commander level 3 and run my own helitack (helicopter initial attack) crew. I work from April until October and my job takes me all over the continent for weeks on end, so you can expect the odd break from my submissions when the fires start to rock.
When the season gets hot and the fires take me away, it has been my custom to disable all comments on my work. I do this only because I just won't have the time to reply. I've always felt it is important to acknowledge all comments left with my work... and I'm batting about 95% in that department.

Now that I'm back to work, my submissions have slowed from one per day down to about two per week, but I'm still kicking around my hometown prepping equipment, training my crew, and waiting on the first fires of spring. Thus, the comments are still activated and appreciated!
You can expect that submission rate to slow to around one per week as the season progresses, but I'll still be posting the work I'd like to sell throughout the summer since I carry tons of new stuff around on a memory stick and take advantage of internet connections while on the road.
~~~~
I've removed my 'Recent Wows' section for the season... sorry but I just don't have time to go hunting for art until next October. However, I'll continue to showcase artists I feel are great picks for
anyone's
watchlist. There's a really good (and fairly new to dA) American nature photographer added to the list there... go check out his work and tell him I sent you!
Be good to yourselves my friends, and thanks for dropping by!
Skinner

~
Brettc
quality nature photography from the USA
~~~~
*
alexandre-deschaumes
new to dA! .. nature photographer from France.
~~~~
*
eswendel
a talented Finnish nature photographer
~~~~
`
Paula-Rosa
a brilliant digital artist and dear friend.
~~~~
~
Nullermanden
very cool portraiture - a must watch.
~~~~
~
hilmanfajar
very nice photography from Indonesia.
~~~~
~
4420
A great conceptual and abstract talent.
~~~~
~
Latefor
A very talented nature photog from the USA.
...brand new to dA too!
~~~~
~
tredowski
Digital painter brand new to dA!
~~~~
~
elementality
This nature photog has it goin' on!
~~~~
*
StephanusEmbricanus
An indescribable mixed-media artist. My jaw hit the floor!
~~~~
~
tomaskaspar
incredible American nature photography.
~~~~
*
Alcove
amazing photog... astounding gallery!
~~~~
~
ZeEnigMa
an inspiration to me..
~~~~
~
Slawekgruca
a fantastic conceptualist and illustrator from Poland.
:thumb71345687:
~~~~
~
FrodoK
an amazing painter ... his gallery is a fantasy land!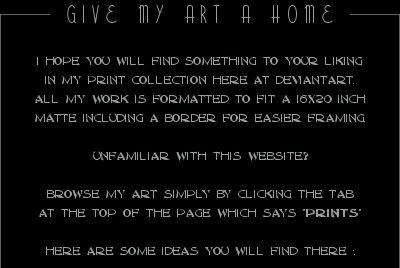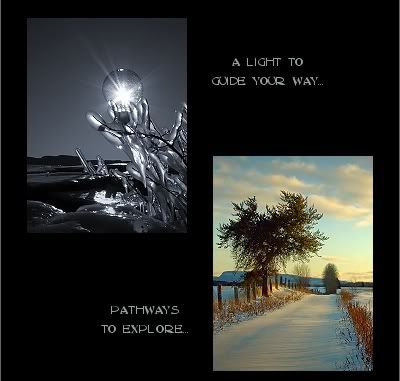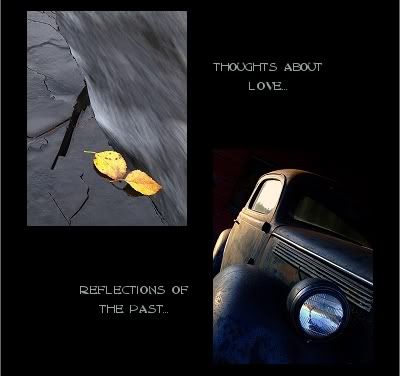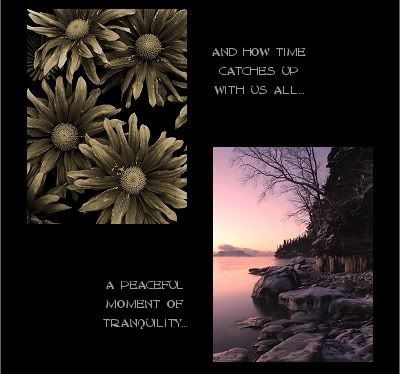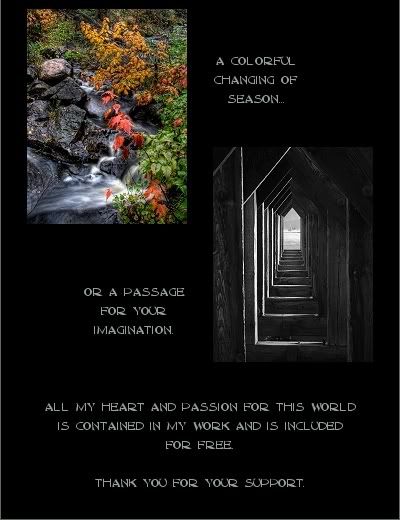 'November Rush 4'