..

Well I hope you excellent deviants are all well! Things are sailing along fine here with fire season under way. I still haven't done any bush-time yet but there have been several grassfires in the rural areas around town to keep us on red alert.
The first member of my crew started back yesterday, with the others to follow next week. After that, we'll be starting our mandatory field training which is always enjoyable. We often take a truck out on the bush roads and practice hoselays, pump setups, chainsaw techniques, helipad construction, GPS and compassing, camp setups, and a meriad of other useful firefighting skills.. then have a tailgate BBQ for lunch. A great way to spend our days while waiting for fires!
I can honestly say I love my job.. the fresh air ..the action and excitement, the professionalism, the comradery, and the good pay. My father once told me 'if you can go to work with a smile on your face.. actually looking forward to your work day.. then you've got half the battle won'.
And spring is in the air.... ahhh! suck that air in and smell the budding nature mixed with the decay from last year! .. Other than wood-smoke, it's my favorite smell.
Love is in the air also! .. after being single for some time now, I've decided to get back in the game

Nobody serious yet, but a man can't stay lonely too long before he feels that tug, y'know? Especially in spring for me.. a time of new beginnings.. Actually of late my heart has been going out to a very special someone here on dA.. she fortunately lives on the same continent, so I may have to pay a visit in the fall

I want to say thanks to all who have faved my work lately.. I'm trying hard to find time to answer all comments, but visiting those who 'fav'n'run' may take some time.. bear with me please

now! ...back to my java... and my message center.. I've got today off, so a lazy morning won't hurt me

Take care my friends.
Love y'all
Skinner
~~~~~
RECENT WOWS:
:thumb3269457:
:thumb31238060:
:thumb32113986:
(if you can't click the thumbs, right-click 'em and 'open link')
~~~~~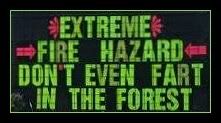 RANDOM DEVIANT
RANDOM DEVIATION
</u>
~~~~~
Some lesser known photos of mine buried waaaay back in my gallery:

:thumb20555642: :thumb13536843:


~~~~~

MY PRINT STOREFRONT

~~~~~

MY SKINS, ICONS & WALLPAPERS

~~~~~

MY STOCK

~~~~~
the secret
~~~~~

GROUPS I SUPPORT


`ArtistsForCharity ..members donate a print to be sold with all proceeds going to UNICEF.




~ArtForDeviants ..members donate a print to be sold with the proceeds going toward purchasing site-subscriptions for other deviants..

I'm now a member of ~Urban-Explorers & #UrbanExploration ..devoted and completely addicted to sneaking around in abandoned buildings.

Also a proud member of ~GreenDA and #NaturPics-club

.... because the Earth matters

.