..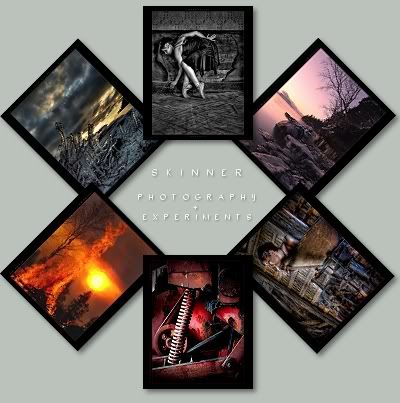 Hey everyone!
First .. a big thank you to everyone who appreciated my photograph
Look Daddy
I was honored by the response to this image. It's a very special photo to me and I was feeling down about having to drive my daughter home to her mother again. The reaction from the people who took the time to read the authors comments was quite frankly overwhelming.. especially from those of you with young ones of your own. In particular I would like to thank ~
substar
for featuring it and introducing me to many of her dear friends

Yesterday, after awaking early I felt compelled to lighten my heart the only way I seem to know how these days.. with a good romp out in nature. Deb (m'lady) and I drove down to a particularily pristine stretch of shoreline on Lake Superior before sunrise .. we hiked up and down cliffs, over icey rocks and finally ended up in a small cove under a cliff as the sun peaked the horizon .. just at that moment Deb spotted two otters playing out in the water not far from us ... the mist rising from the water in the new sunlight as they splashed around... then a pair of eagles flew out from thier nest on the cliff and flew into the sun .. the whole moment was extremely beautiful and rare..
And there.. holding on to each other, my heart was lifted up again, and my sadness was gone and inspired my photo of this place :
Solace
I strive to bring you special moments or meaningful oddities in nature.. not just 'scenes', and I hope this shows in my work. Nature is so varied in its beauty and subtleties, so my aim is not just bring you eye-candy with another pretty or dramatic sky.. but to make you feel connected to the place the way I was.
Anyway, I've delved into many galleries lately and come up with a new batch of 'WOWs' for ya as well as some great artists that deserve a bit of your attention.. enjoy!
and remember..be good to yourselves and those around you.
Skinner
~~~~~
RANDOM DEVIANT
RANDOM DEVIATION
</u>
~~~~~
FEATURED ARTISTS
updated from time to time
~ahermin
.
.


~~~

!walter-zy

:thumb45066277: . :thumb44339363: . :thumb45504240:

~~~

~rscorp


.
.
~~~~~
RECENT WOWS
updated from time to time
.
.
.
.
.
.
.
.
.
.
.
.
.
.
.
.
.
~~~~~
SCRAPS
My scraps gallery is larger than my main gallery and I'm still rather proud of many of the photos which lie therein.. here's a sampling:
. :thumb33539712:. :thumb44469952:
~~~~~
SKINNER PRINTS
latest prints:
:thumb42699477:
:thumb41232779:
~~~~~
URBAN EXPLORATION
~
CellarDweller
This new foray into a genre of photography completely different from my nature stuff has.. artistically speaking.. been an absolute breath of fresh air for me. It's become, in fact, far more challenging and rewarding then I ever would have guessed. I started with rural explorations such as old barns and abandoned farmhouse interiors and branched out into trespassing dangerous old industrial derelict buildings and shooting seedy alleyways at night in the worst parts of town...
~~~~~
NUDES
~
skinnernudes
~~~~~
DESKTOP GOODIES
~
skinnerstyles
~~~~~
STOCK
~
wb-skinnerstock
~~~~~
GROUPS I SUPPORT
`ArtistsForCharity ..members donate a print to be sold with all proceeds going to UNICEF.




~ArtForDeviants ..members donate a print to be sold with the proceeds going toward purchasing site-subscriptions for other deviants..

I'm now a member of ~Urban-Explorers & #UrbanExploration ..devoted and completely addicted to sneaking around in abandoned buildings.

Also a proud member of #NaturPics-club

.... because the Earth matters

.