Hey folks! I'm in a good mood today.. the murder mystery dinner-theatre I acted in on Saturday night went really well! We had 150 people attend all together, most dressed Mardi-Gras style. (Oh btw Jay.. sorry I forgot to mention the costumes.. you looked dashing anyway bud

).
I've been selling the odd 8x10 print locally through word of mouth lately.. I've stopped seriously pushing my wares around town.. breaking into a local market takes alot of hard work and I've learned that the tough way.. you can't just be an artist.. you have to be a salesman also.
The way I see it, I couldn't sell a pair of noseplugs to a proctologist

...Well thats OK. My photos are hanging proudly in two local galleries and I'm grateful for that exposure..
a special thanks to Jane at Grannart Centre for the Arts and Rene at Perts Framing and Art Gallery.
I've really got this photographic-obsession going on.. I can't get enough of oversaturated slow-exposure interior shots with cool natural lighting.. Some great photogs around here who have been really inspirational to moving me in this direction..
~
ZeEnigMa
*
xMEGALOPOLISx
:thumb17719095:
~
MrMotts
~
er0k
... a credit to their craft.. all of them. They've got me crawling IN the falling down decrepid buildings I used to shoot from the outside!

I've shot some odd photographs recently ..the first was 'Corners' and it really made me think hard about changing gears.. while you can bet you'll still see more nature shots from me, I'll be peppering my submissions with a dose of insanity here and there

.. thus 'The Stranglers Closet', which I have no doubt will make most of the nature lovers who look at my photos just scratch their heads and declare me partially insane.
do NOT adjust your monitor.
love y'all
Skinner
~~~~~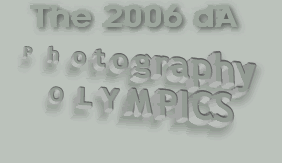 CONTEST NEWS - FEB 27
</b>
The
2006 Photography Olympics
is rolling along.. another surge of entries at the mid-way point!

We have up until the posting of this journal 57 entries representing 25-30 countries! ..well on our way to the 100+ entry goal by March 15th! I was very pleased to see all the different countries involved .. thats what dA is all about! All the entries can be seen on the shoutboard of the contest page.
In particular the Middle East came out strong in the past few days with a hat-trick entry for the UAE and even one for Palestine.. Fantastic! My only disappointment? .. only one photo representing my home country of

and no Japan, China, etc etc.. you've got 15 days! Get goin!
I hope all the photogs out there are giving thought to representing their country when they're out with the camera

STILL ACCEPTING ENTRIES UNTIL MARCH 15
Please read the contest rules, submission guidelines, and FAQ before you enter
The Judges (other than myself from Canada):
*
horai
(UK), *
Ellygator
(USA), ~
BeyondTheHorizon
(Denmark), and ~
billsabub
(Japan)
These judges have all agreed to contribute to the winnings in this contest.. great people and great supporters of art and the dA community!
~~~~~
RECENT WOWS:
:thumb27761804:
:thumb29192700: :thumb25578120:
:thumb24036161:
(if you can't click the thumbs, right-click 'em and 'open link')
~~~~~
Check out
MY PRINT STOREFRONT
and help a hungry artist!
well ok...I'm not hungry but still would appreciate it greatly

~~~~~
MY SKINS, ICONS & WALLPAPERS
I've be kicking out some desktop wallpapers (1280x1024) made from some of my prints ...
the lightbulb wallpaper got a DD the other day!.. w00t!
~~~~~
MY STOCK
~~~~~
GROUPS I SUPPORT
`ArtistsForCharity ..members donate a print to be sold with all proceeds going to UNICEF.




~ArtForDeviants ..members donate a print to be sold with the proceeds going toward purchasing site-subscriptions for other deviants..

Also a proud member of ~GreenDA and #NaturPics-club

.... because the Earth matters